Napkin Origami
The Cone Fold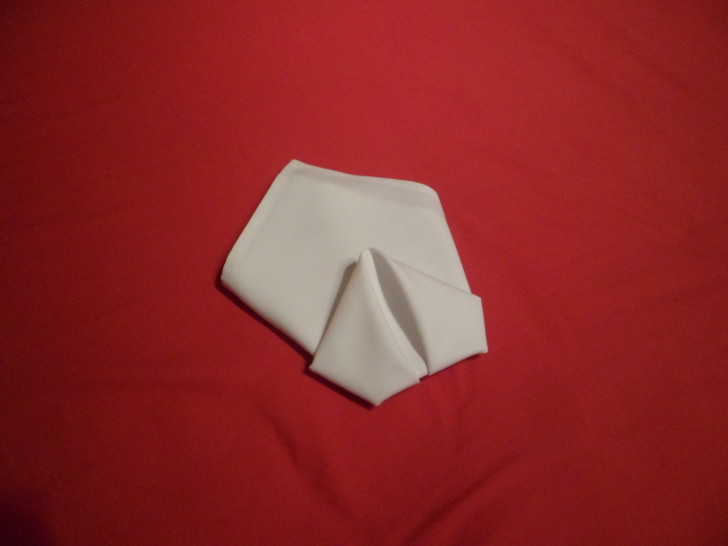 The Cone Fold isn't exactly a master class in Napkin origami but it most definitely gets the job done.

Step One:
Lay the napkin flat out infront of you. If the napkin has tags or labels then make sure they are facing upwards at the beginning to avoid having them poorly placed and in view when completed.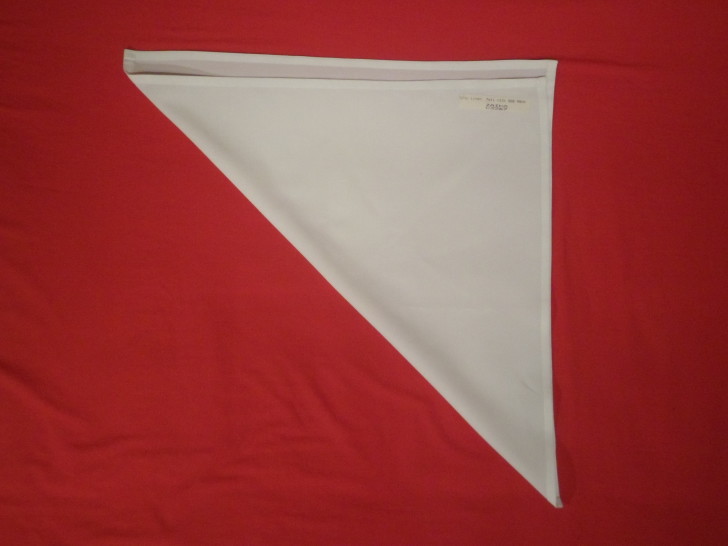 Step two:
Fold the napkin in half diagonally making a triangle.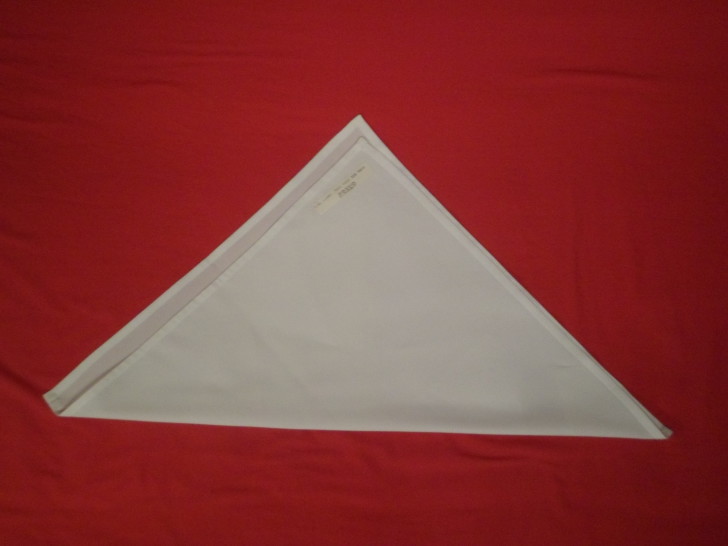 Step Three:
Have the triangle placed in fornt of you with the opening pointing away from you.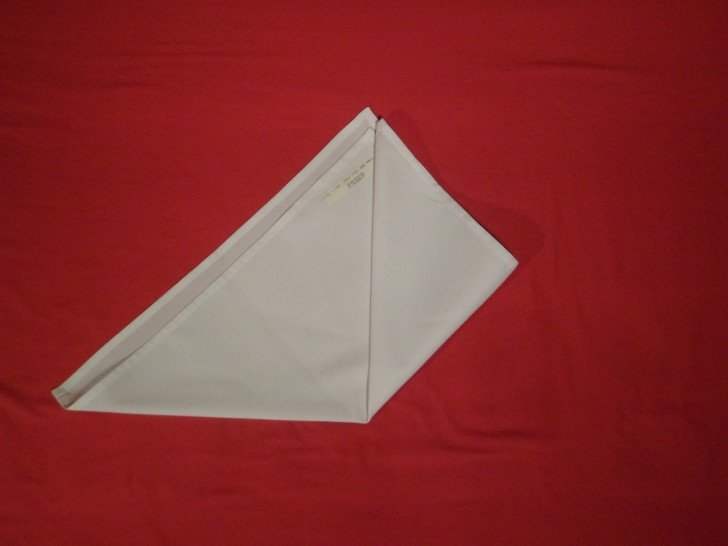 Step Four: 
Fold the bottom right corner up to the centre.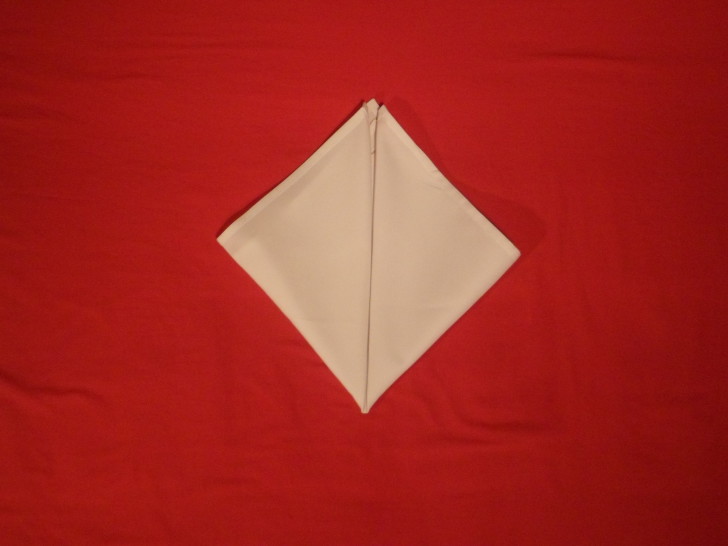 Step Five:
Fold the left hand side to the centre creating a diamond shape.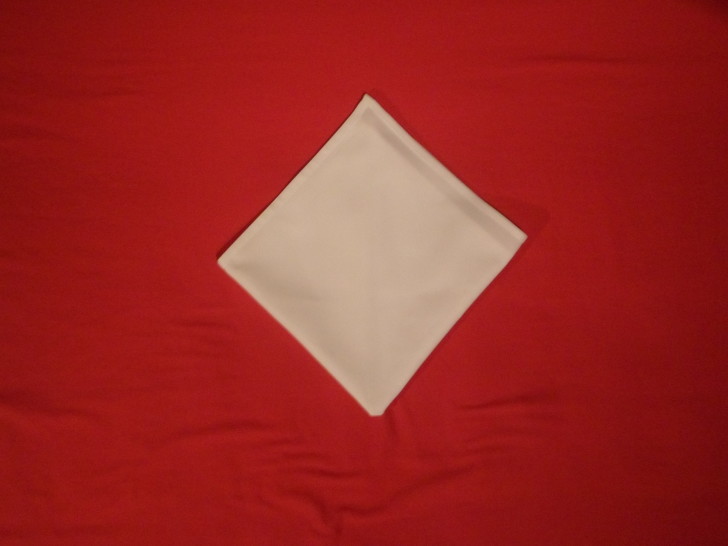 Step Six: 
Flip the napkin over.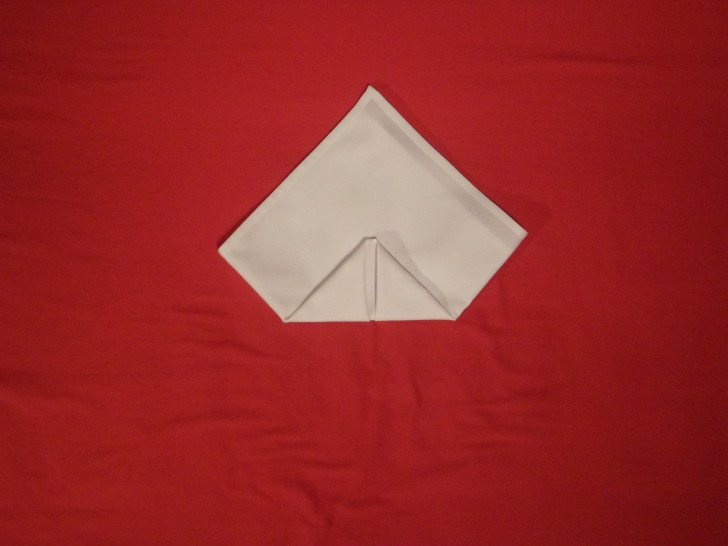 Step Seven:
Fold the bottom of the Diamond up to half way.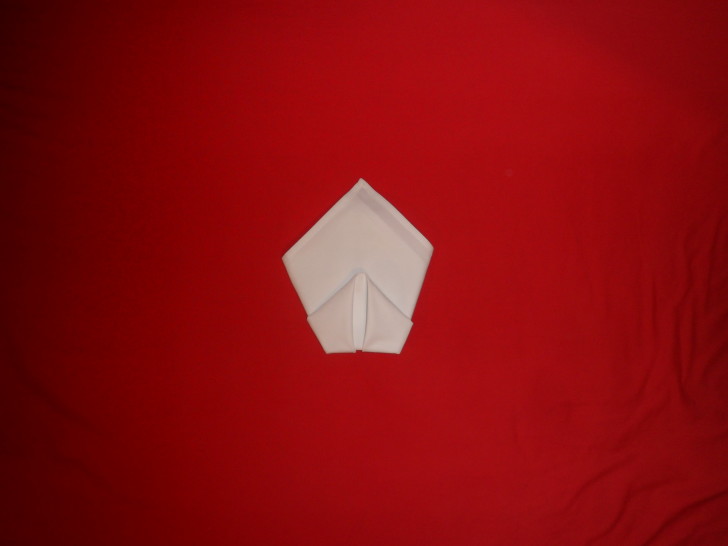 Step Eight: 
Fold Left and right sides of the napkin underneath and adjust to your satisfaction.
The cone fold not doing it for you? Check out our Intermediate and Advanced napkin folding tutorials.
How To Fold Napkins Home Page
If you enjoyed that you should check out our other tutorials.