Napkin Folding Techniques
The Tie Fold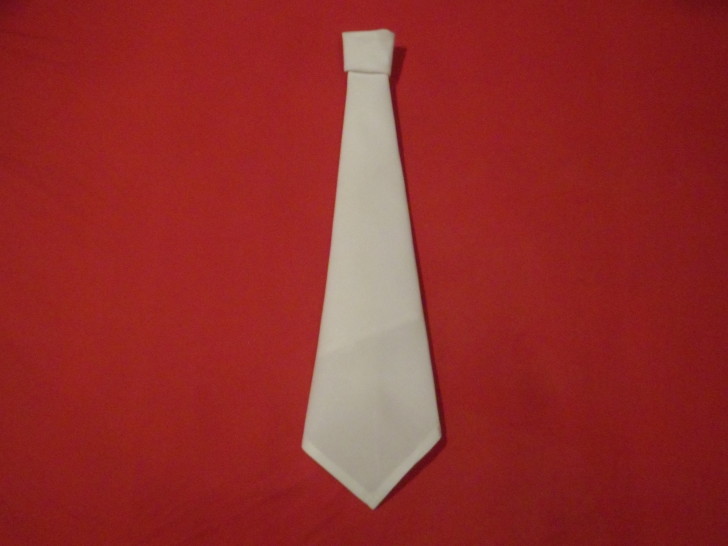 When trying to come up with napkin folding ideas some of them have to be fun. After all its always good to have a good sense of humour. This is a great one for any one who has to wear a tie on a daily basis. What better way to celebrate the holidays than using your last tie to wipe your hands and mouth on?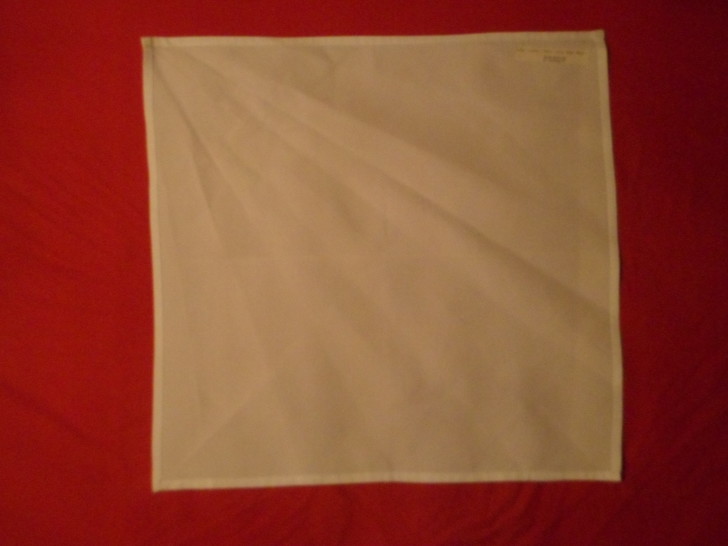 Step one:
lay the napkin out in front of you. If the napkin has tags or a folded over seam make sure that this is facing upwards.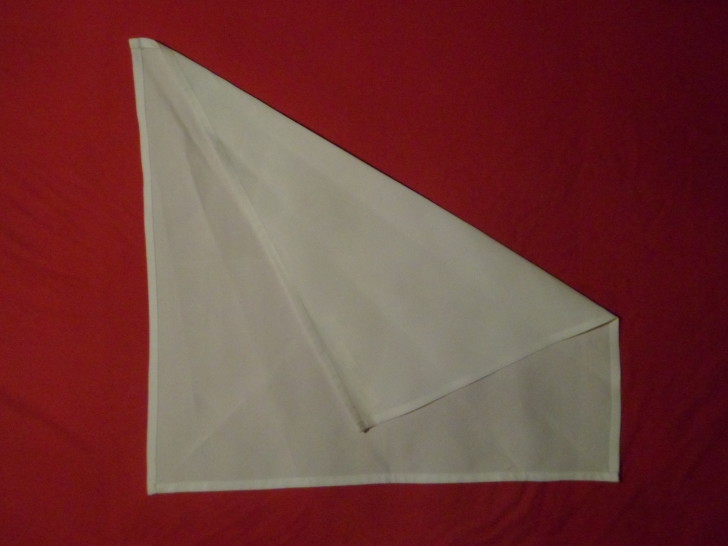 Step two:
Take the top right corner and fold it so it's about and inch or two away form the centre of the bottom edge.
Step three:
Take the bottom left corner and over lap the previous fold.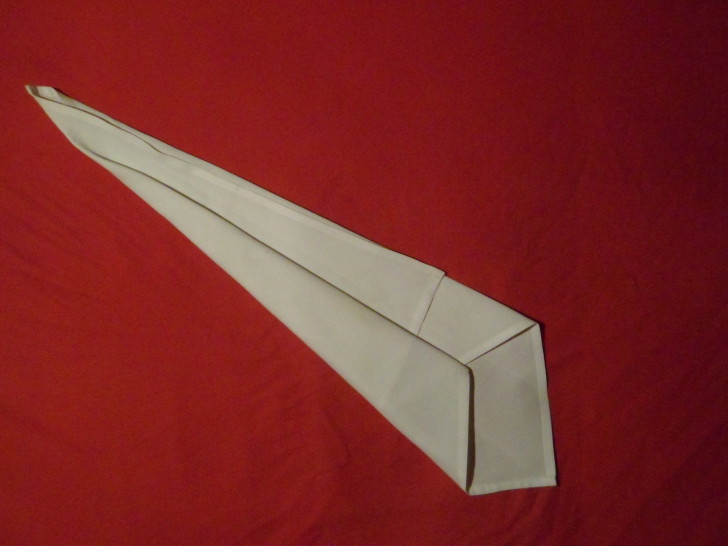 Step four:
take the bottom left corner again but this time only fold it half way over.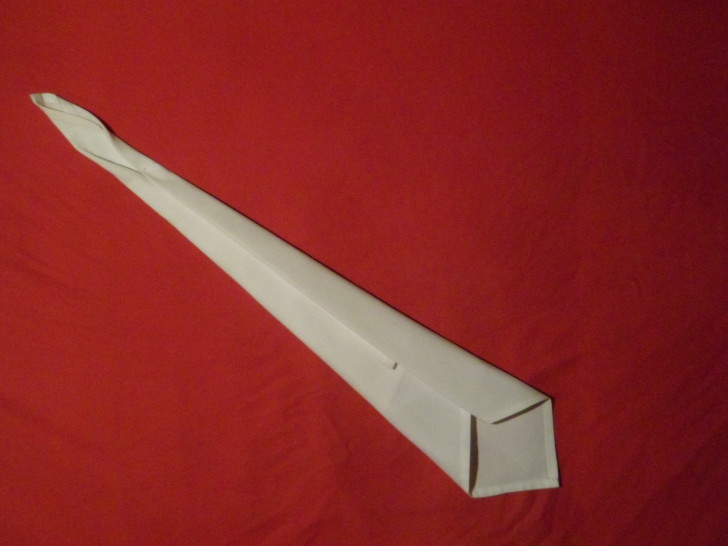 Step five:
Take the remainder of the right corner and fold it over to meet the left. You may have to slightly adjust the folds to get an even tip for the tie.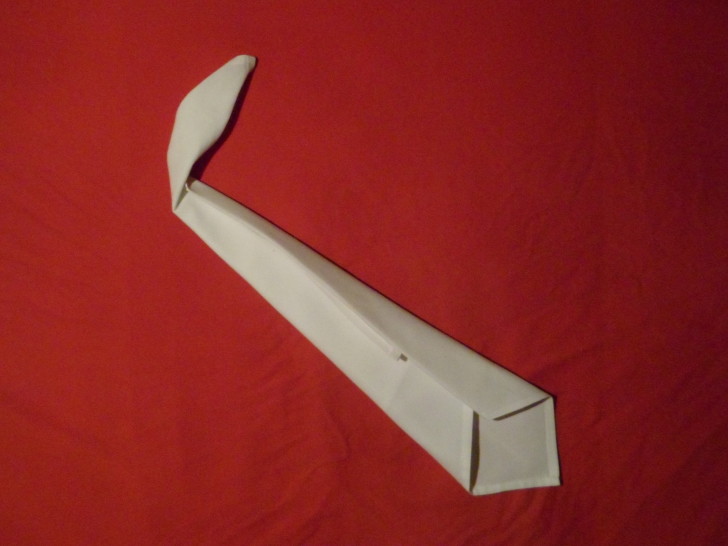 Step six:
Take about four to six inches from the thin end of the tie and fold it over at a right angle.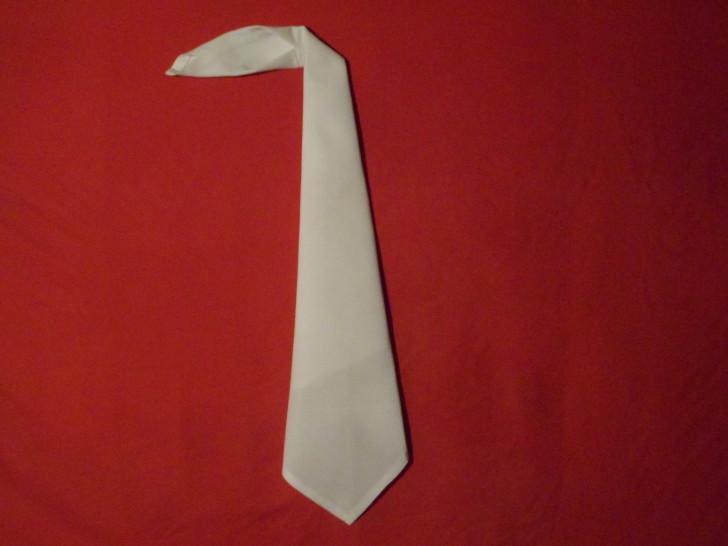 Step seven:
Enjoy the fact that your folding napkins for the holidays! Oh and flip it over.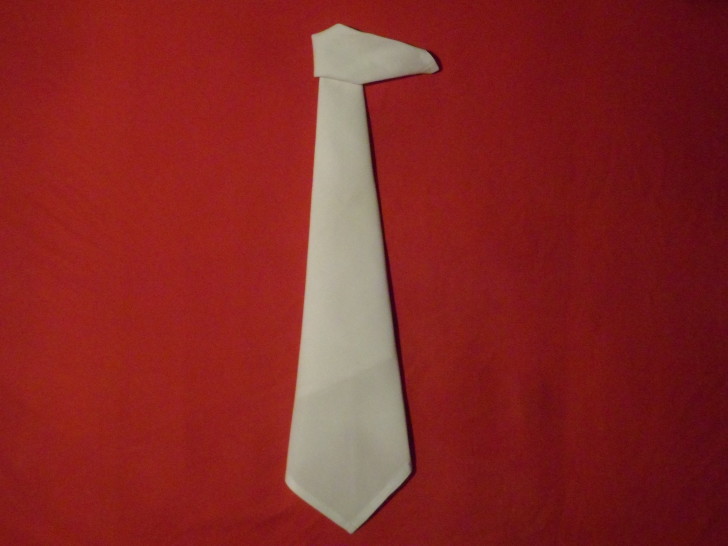 Step eight:
Wrap the piece you just folded over around the top of the tie. You may have to adjust the amount you folded over to get a good 'knot'.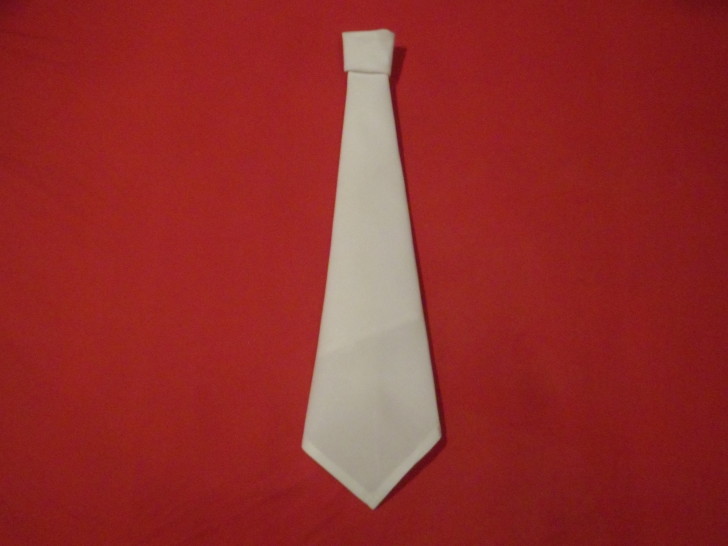 Step nine:
Adjust.
How To Fold Napkins Home Page
If you enjoyed that you should check out our other tutorials.