Napkin Folding
Bishops Hat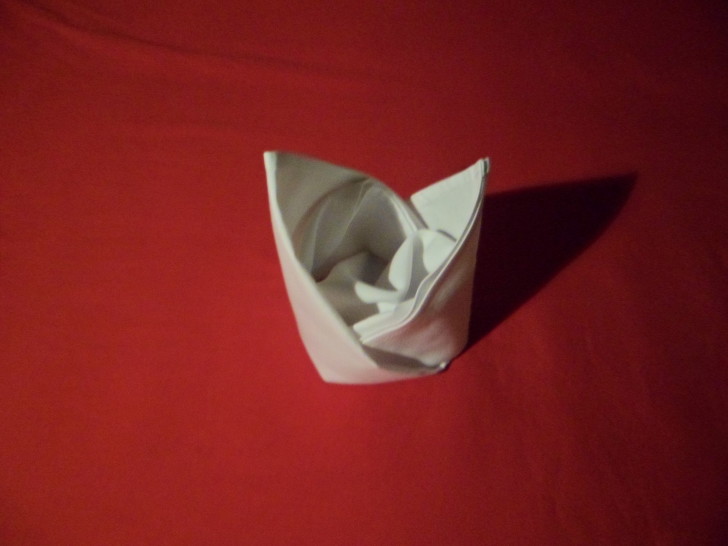 A great napkin fold for those amongst us with O.C.D. Not only do you get to spend a good amount of time perfecting the symmetry but you also then get to try and place it central on the plates. As if hosting a dinner party wasn't stressful enough without the added press of napkin folding! Don't worry we will make it all so much easier.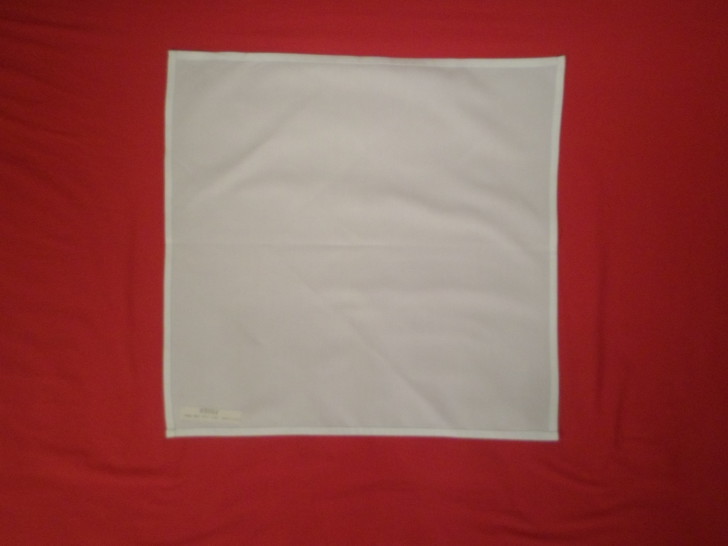 Step one:
Lay the napkin out in front of you. If the napkin has labels/folded over seams make sure these are facing upwards to start.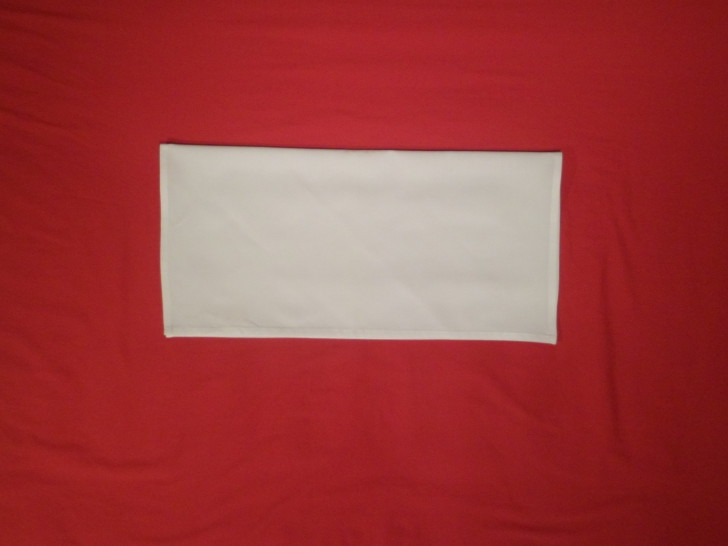 Step two: 
Fold the napkin in half so the opening is facing you.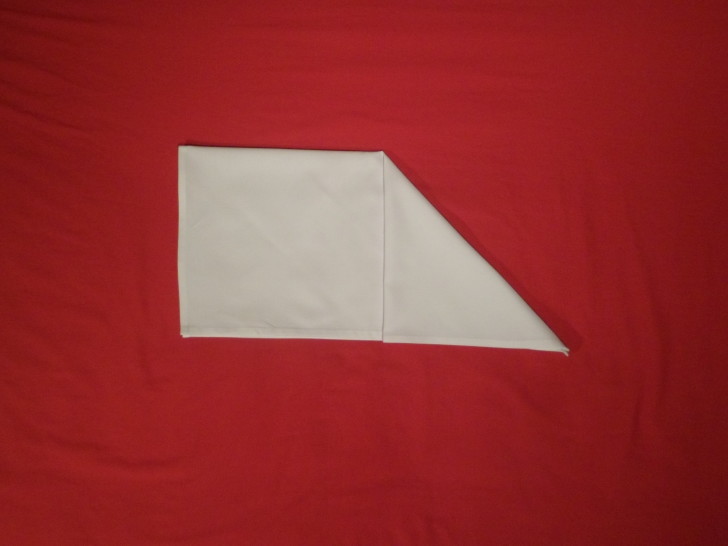 Step three:
 Fold the top right corner down to meet the bottom edge.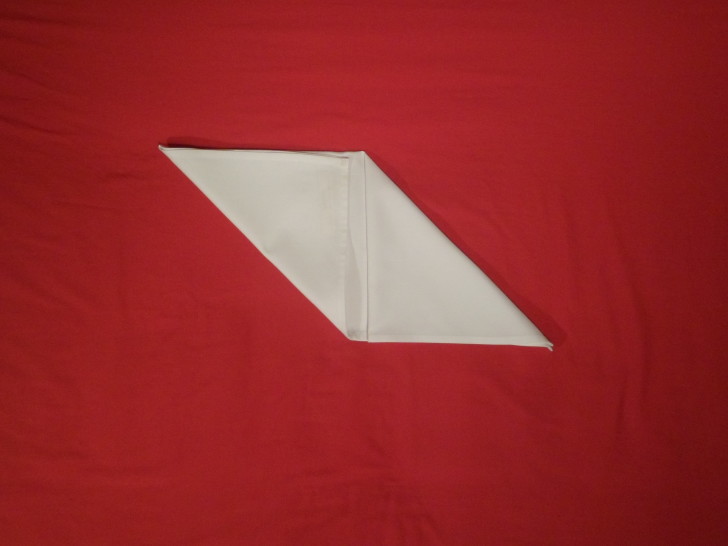 Step four:
Fold the bottom left corner upwards to meet the top edge.  You should now have a shape like a rhombus.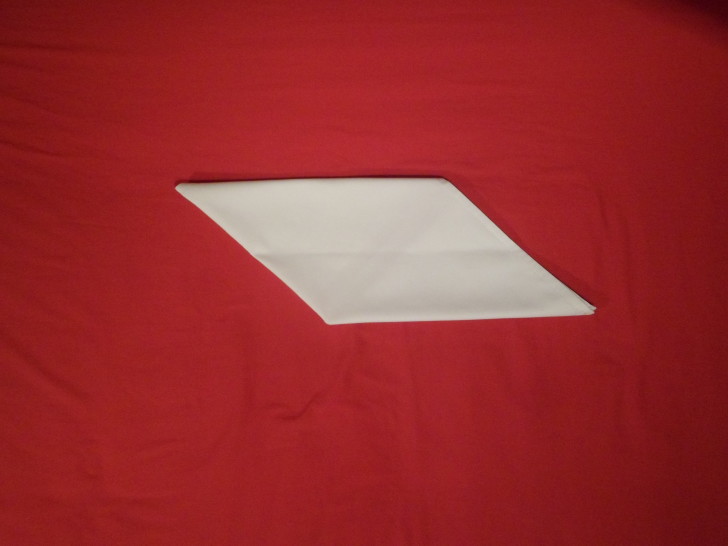 Step five:
Flip the napkin over. To keep it the same as the picture take the bottom right corner with your right hand and the top left with your left hand. Now in one movement flip the napkin towards you as if the bottom left corner were an axis.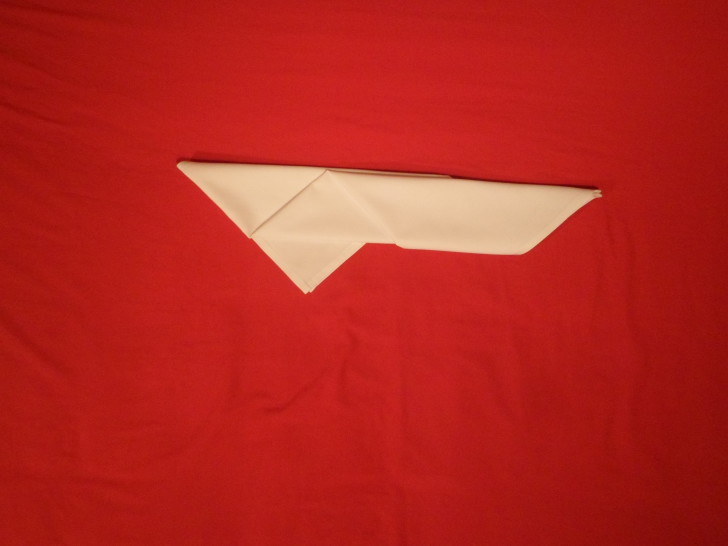 Step six:
Fold the top half of the bottom edge up to meet the top edge. You should be left with a triangle pointing towards you.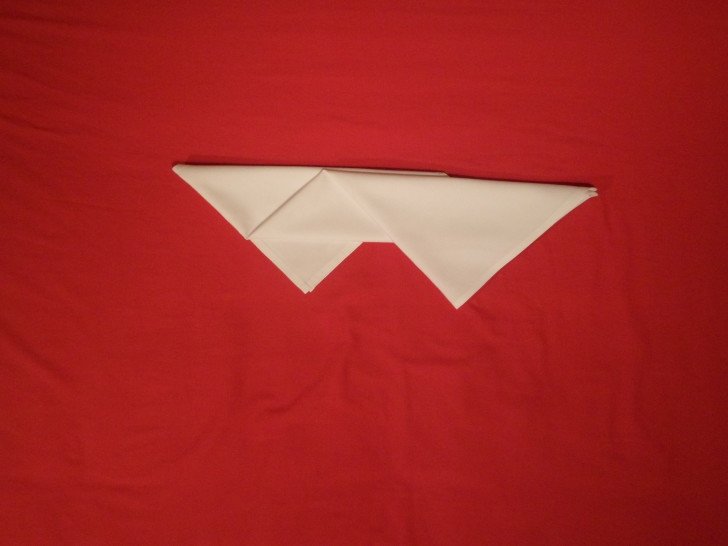 Step seven:
Reach underneath the right side and you should find a triangular point. Pull this out so you have two triangles of equal length facing you.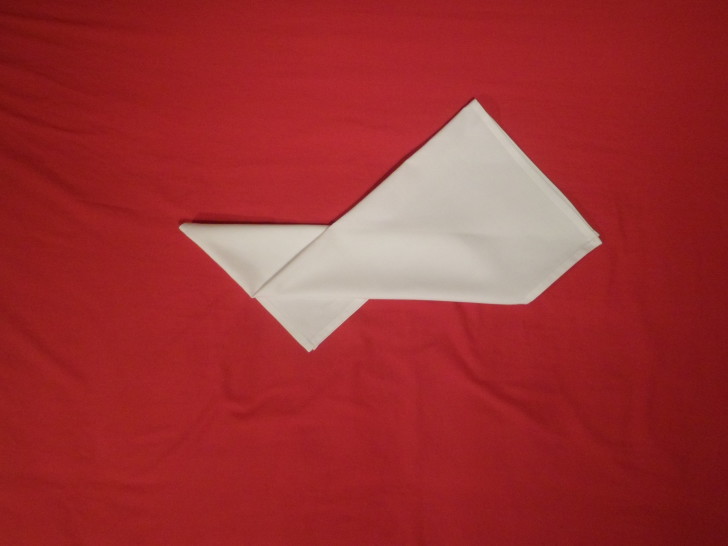 Step eight:
With the tip of the triangle you just had you now need to fold it back on its self opening it up.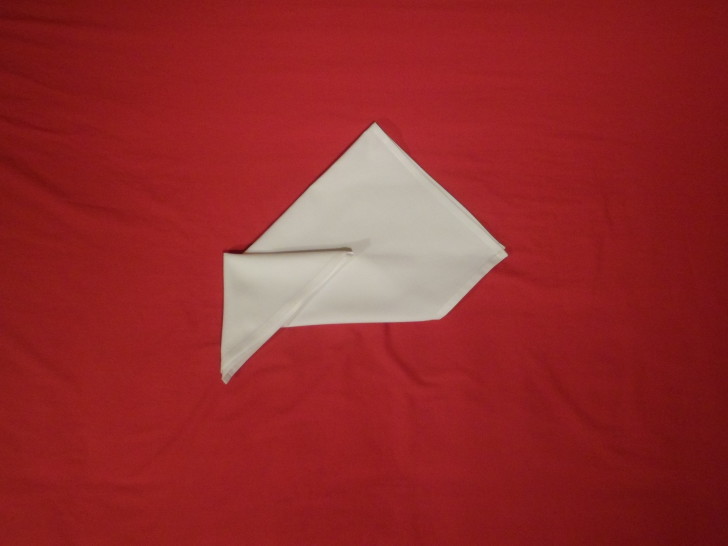 Step nine:
Fold the left hand side triangle in half.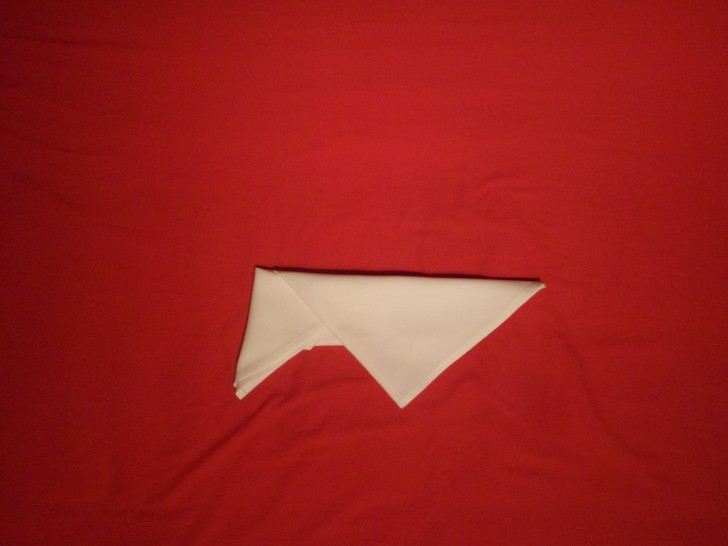 Step ten:
Now you need to fold right hand side from step eight back over so it overlaps the fold made previously.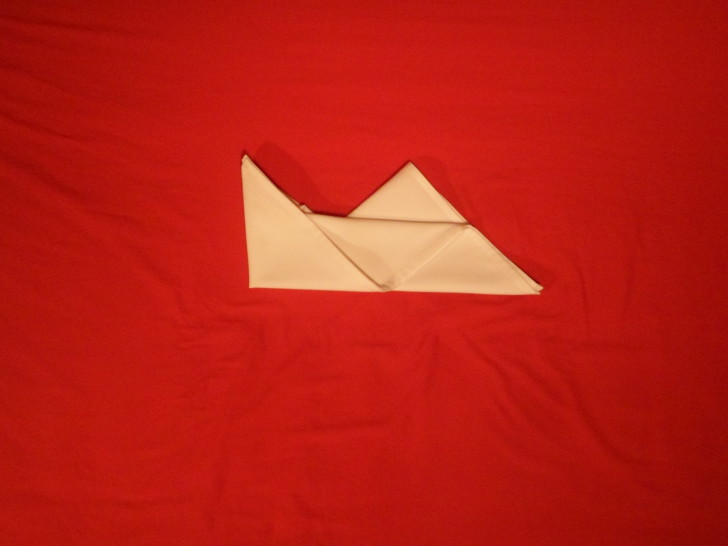 Step eleven:
Flip the entire napkin over.  I find it easier to flip 180 degrees away from you.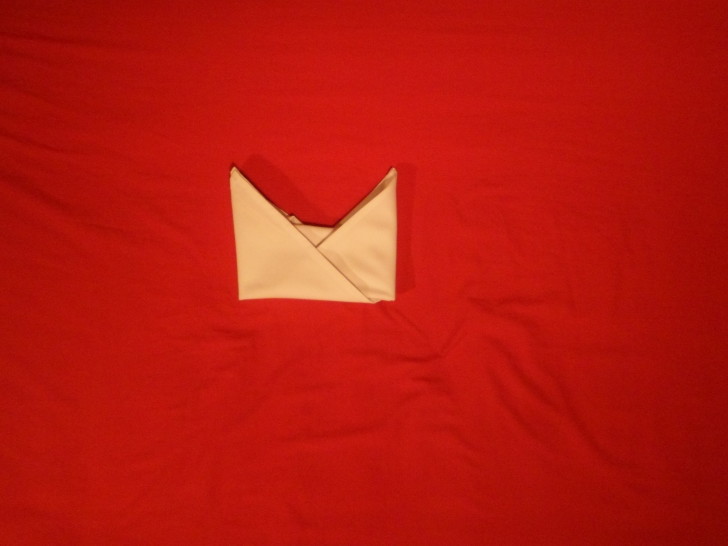 Step twelve:
You now need to tuck the right hand side of the napkin to the inside of the left triangle.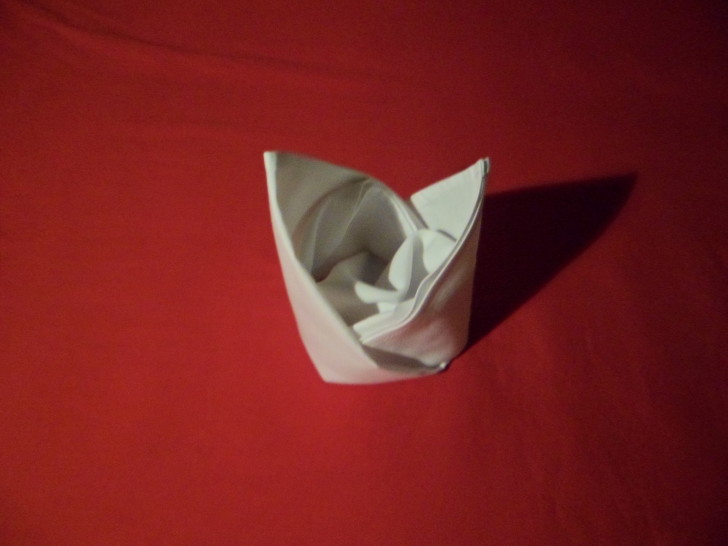 Step thirteen:
Stand the napkin up vertically and push the outsides together causing it to take shape. It may get a little bit caught inside if so don't be afraid to give it some firm adjustments. Now that's Napkin folding.

This is a particularly difficult napkin fold. If you are struggling to get a satisfying outcome you may want to give  the Diamond Fold a go.
How To Fold Napkins Home Page
If you enjoyed that you should check out our other tutorials.