Folded Napkins
 Pyramid Fold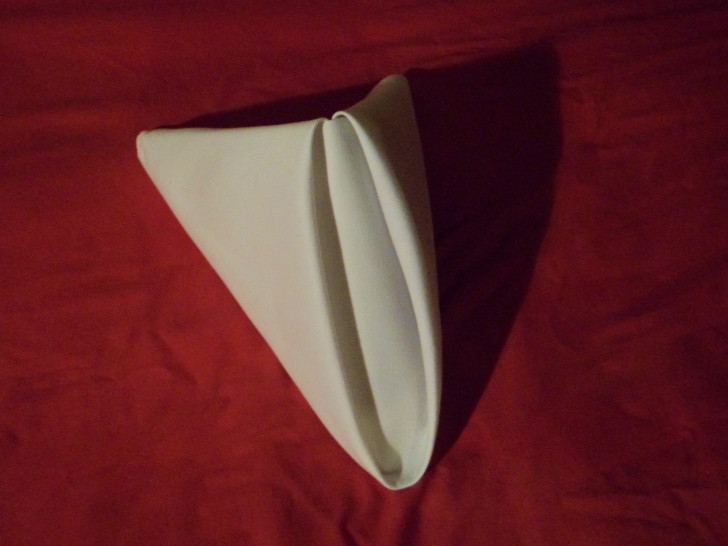 Folded napkins always impress guests. Now if your cooking is average and above then you don't want a cloth napkin stealing the show. The Pyramid fold is a quick simple and effect way of folding a napkin to spark just enough interest.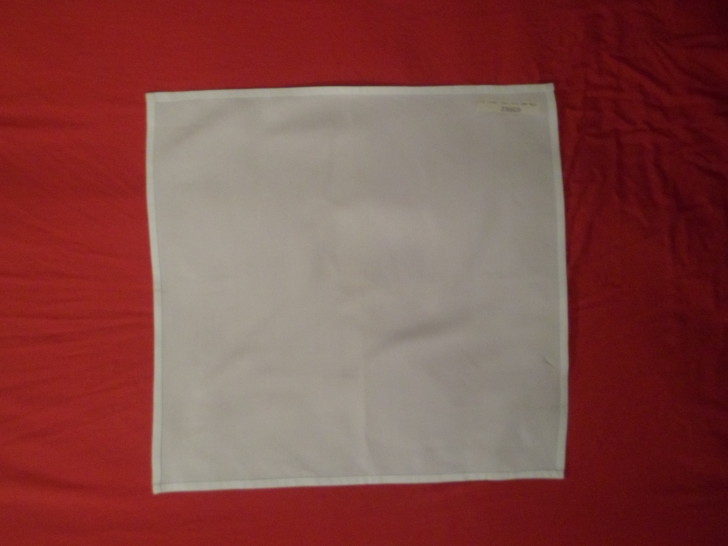 Step one:
Lay the napkin flat out in front of you. If the napkin has tags, labels or folded over sown seams make sure these are facing up.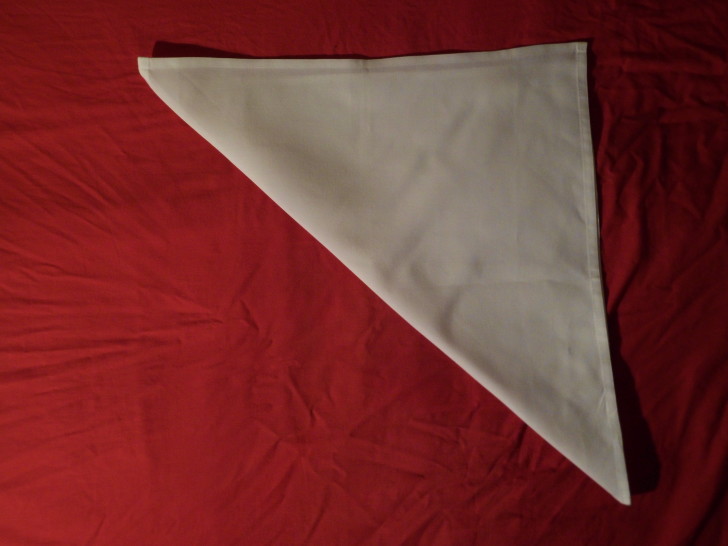 Step two:
Fold the napkin diagonally in half.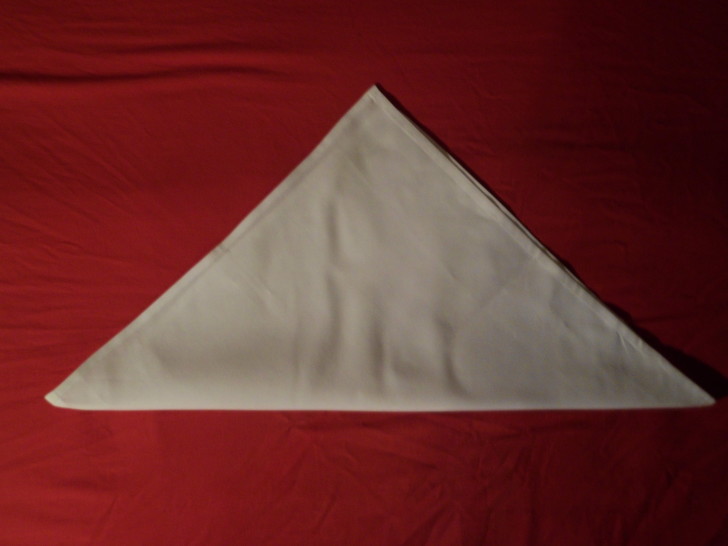 Step three:
Arrange the napkin so the open end of the triangle is facing away form you.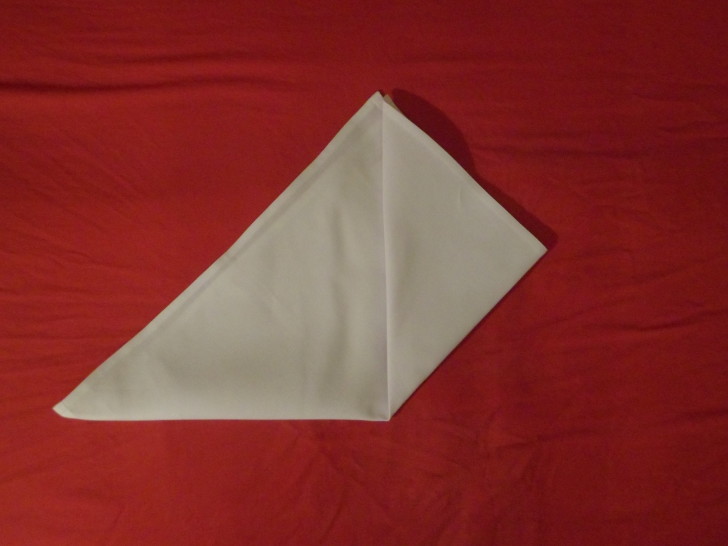 Step four:
Fold the bottom right corner up towards the centre.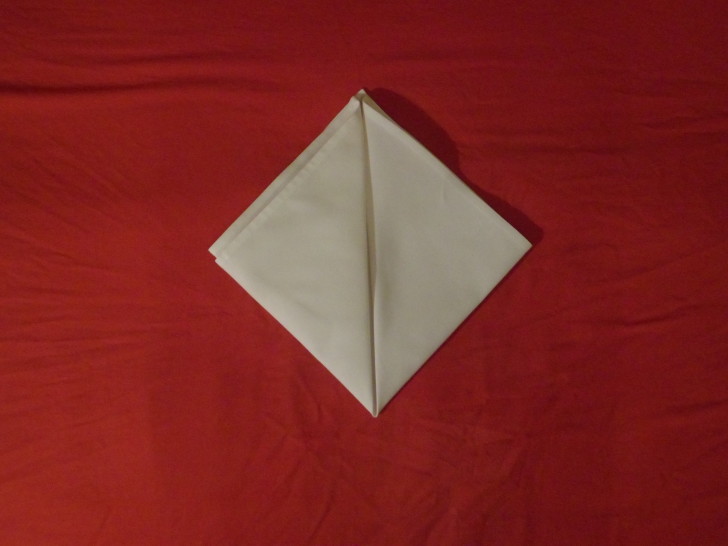 Step five:
Repeat the same fold but this time on the left.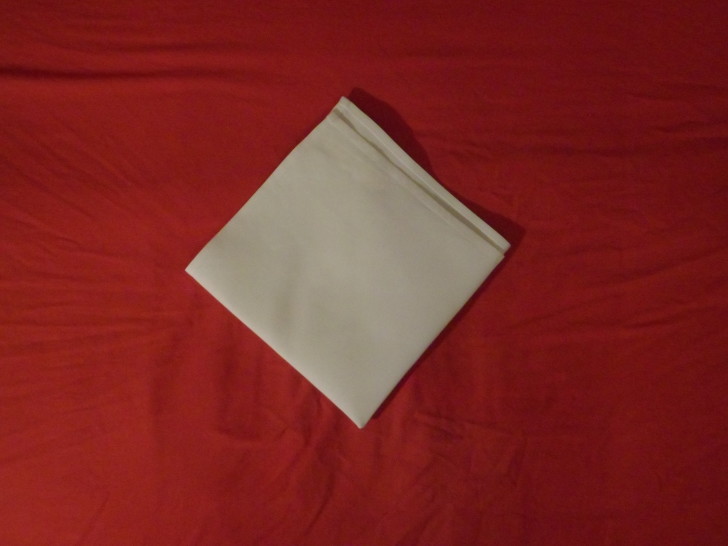 Step six:
Flip the napkin over so the open end is facing away form you.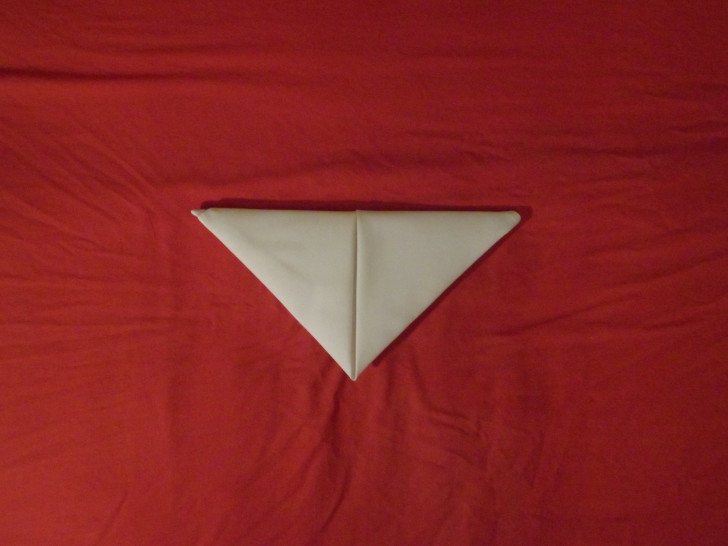 Step seven:
Fold the napkin in half taking the bottom point of the diamond to the top.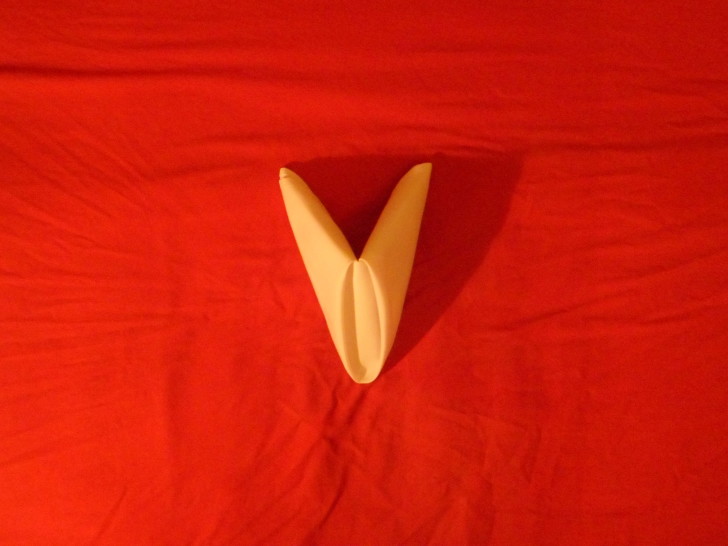 Step eight:
Tuck your thumbs underneath the centre of the triangle and at the same time. Life the middle up whilst bringing the two corners of the triangle together.
If you find this Fold a bit to easy you should check out the Bird of Paradise Napkin Fold. 
How To Fold Napkins Home Page If you enjoyed that you should check out our other tutorials.